Overview
Turning data into useful information is what Sky Blue Logistics does best.
Isolate states, select a radius around a point
Obtain non-compliant cost lanes by volume
Obtain non-compliant cost lanes by savings opportunity
Zoom to destination
Drill down to lane detail, including loads by day and metric trends
Tracks and displays many different metrics items
Print and export data
Historical information and standard deviation
Features
Easily Mined Data
Your logistics data should be easily mined by all levels of the organization to allow all areas to continuously improve. Sales may be looking for customer delivery trends, the CFO's office will need financial information, executives need to know how well KPI's are being met.
This is why the Metric 4 Pillars are the foundation of MapMetrics.
1. Visual
Data in a spreadsheet is just data. Our interactive maps and graphs bring your data to life, transforming it into useful information that is not only easily available when you need it, but also easy to share for reporting, summarizing and publicizing.
2. Interactive
Easy to use, easy to slice and drill down, our interactive, on-demand platform allows you to go from the big picture to the finest detail in seconds. Helping you to find cost opportunities and improve your supply chain.
3. Current
MapMetrics can be fed daily so the data is always current and trends can be spotted early. The system continuously updates, allowing you to always be on the cutting edge of your data and logistics. Don't wait until the end of the month to make decisions, make them instantly and accurately.
4. Easy to Use
Our intuitive and consistent interface allows you to point, click, hover, and share at the click of a button. Not only is it easy, it is reliable and there for when you need to access any information within your database. No special installs, just a browser and an internet connection gets you the data you need.
We Go Where You Are
With an on-demand, browser based web service the cost and hassle of installing and operating software is eliminated. Any internet connected device becomes your hub to access the platform.
Benefits
On-Demand Web Service
We are always here for you. Don't worry about not having your data with you as it will always be one click away.
Cost Control
Spot and correct negative trends as they happen before it impacts your financials.
KPI Management
Understand the opportunity cost associated with missing your KPIs.
Better Contract Negotiation
Carrier scorecarding and carrier usage analysis allow you to be prepared for carrier contract negotiation sessions. Have a clear valuation of their service record, cost and competitors cost before talking.
Transparency
Your data is multi-layered, multi-dimensional and filtered to suit your business's specific needs.
Customer Satisfaction
Customer scorecarding allows you to track your performance with all your customers. Identify and correct problem delivery trends early.
Customization
You have the data...we create and structure the important information.
With a long-standing knowledge of the transportation industry and our platform, we will help you to make the most of your data. From defining KPIs to setting up your reports, there is no aspect of the platform we cannot tailor to your needs. If you have specific needs or reporting requirements, let us tailor your specific solution and we can help you incorporate a platform customized for your company needs. Stop selecting software hoping to become more efficient; make technology work for you. We will assist your company to use technology to move your business a step ahead of the competition.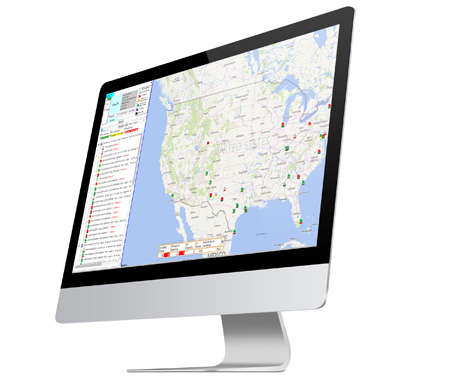 Your ROI Awaits
Let our team of data experts, business analysts and creatives develop a custom solution for your organization.